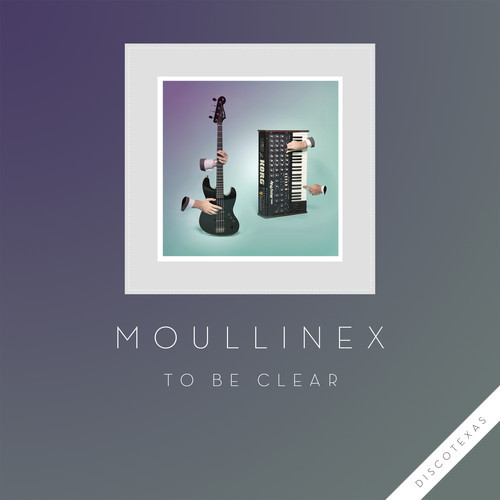 15 Jan

Moullinex – To Be Clear EP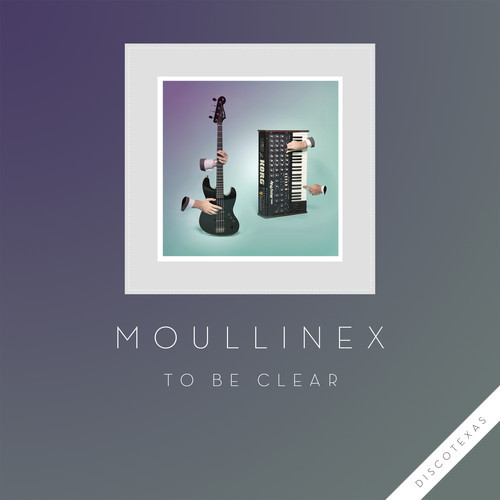 You may already know that song from Moullinex's album "Flora": "To Be Clear" is the 3rd single coming off this album. I love the synths and the vocals from Iwona Skwarek, from the band Rebeka (also part of Discotexas label). She collaborated with Moullinex for other songs, "Déjà Vu" and "Darkest Night", and she does a great work everytime. Mixmag gave the song a 10/10 and defined it as "a perfect pop record".
The EP includes 3 remixes: the first one comes from RAC, who plays nicely with the vocals and give it a more electronic tone. Kraak & Smaak add deep house vibes, while French producer Zimmer gives his nu-disco touch and brings us back to summer with his remix.
A brilliant pop song, with an impressive remix package, out now on Discotexas. What more can we ask for? Ah yeah, Moullinex is starting a tour this week. Check out the dates below to see if he's coming to a city near you!

UPDATE: In case these remixes were not enough for you, here is an instrumental remix from Kraak & Smaak, transforming the song into a late night jam. And it's a free download!
Moullinex Upcoming Tour Dates:
1/17: Lisbon, Portugal – Boiler Room (w/ Xinobi) (DJ Set)
1/30: Queretero, Mexico – Pua (DJ Set)
1/31: Mexico City, Mexico – El Imperial Club (DJ Set)
2/1: Guadalajara, Mexico – La Favorita Chupiteria (DJ Set)
2/6: San Francisco, CA – Rickshaw Stop (Popscene) (DJ Set)
2/7: Denver, CO – NORAD (DJ Set)
3/13 – 15: Austin, TX – SXSW (LIVE)
3/18: Atlanta, GA – Drunken Unicorn (LIVE)
3/23: Nashville, TN – 12th and Porter (LIVE)
3/24: Raleigh, NC – Kings Barcade (LIVE)
3/27: New York, NY – Le Possion Rouge (LIVE)
3/28: Boston, MA – TT The Bears (LIVE)
4/3: Portland, OR – Mississippi Studios (LIVE)
4/5: Los Angeles, CA – Far Away (location TBD) (LIVE)
5/2: Ankara, Turkey – Kite (w/ Xinobi) (DJ Set)
5/2: Istanbul, Turkey – Cue (w/ Xinobi) (DJ Set)
Comments
comments