The Magician – Magic Tape 37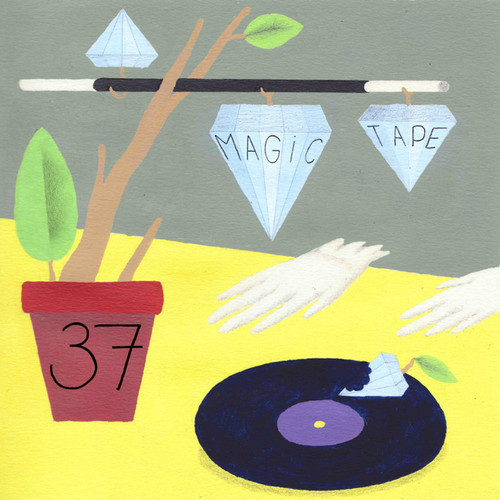 "A magician never reveals his tricks": it's still based on this famous motto that Stephen Fassano, alias The Magician shares his 37th magic tape, without tracklist. Thanks to the magic of Internet, the tracks are usually identified quickly, more or less easily. We remember  Lane 8, whose song "Don't Want You Back" was premiered in a Magic Tape, revealed his identity only a few months after, making people around the world crazy. With this new mix, Stephen comes back to more disco songs, after a few ones more focused on house. Because these 10 songs deserve to be heard, we reveal you the Magician's latest tricks!
1. Perseus – Shadow Of The Beast
The latest song from French Express knight Perseus, regularly featured in the Magic Tapes, and offered as a free download.
2. Route 94 – My Love feat. Jess Glynne
Part of the compilation "Annie Mac Presents 2013", this track already has more than 500k plays, and we can understand why when listening to it.
3.Dino Lenny – I'm Coming Home
The next big release of German label Exploited for sure – an irrestible piano groove, smooth vocals, a bit cheesy but not too much. Out November 25th!

4. Clubfeet – Cape Town (Panama Remix)
A great remix released this summer, for Clubfeet's song "Cape Town". You can easily recognise the magic touch from Australian band Panama!
5. Rudimental – Free feat. Emeli Sandé (Roy Davis Jr. Remix)
A great remix with nice vocals and a groovy instrumental!
6. Daniel Solar – Someday
Released this month on the label Dikso, the track combines a nice piano drive and vocals.
07. CHVRCHES – Lies (Lxury Remix)
Part of the remix package for "Lies", there is no stream of the song yet. Out December 2nd!
Update: the stream is here!
08. Julio Bashmore – Peppermint
You may know him from the incredibly good song "Au Seve"; well he's back with another banger, featuring vocals from Jessie Ware!
09. The Magician – Enchanted Land
The end of the mixtape is coming soon, that's when The Magician decides to drop "Enchanted Land", an instrumental song part of his latest EP "When The Night Is Over". Will be played in clubs all around the world for sure! Don't you feel like singing along the chorus melody?
10. Laura Welsh – Undiscovered (Mike Mago Remix)
The mixtape ends with a remix for London-based producer Laura Welsh by Mike Mago. A nice house tune, with the sweet vocals from the original. And if it reminds something, it's probably because the house beat sounds a bit like "Show Me Love".
That's all folks! I hope you like these songs as much as I do!
Comments
comments