Flight Facilities for Triple j Mix Up Exclusives: 2002-2012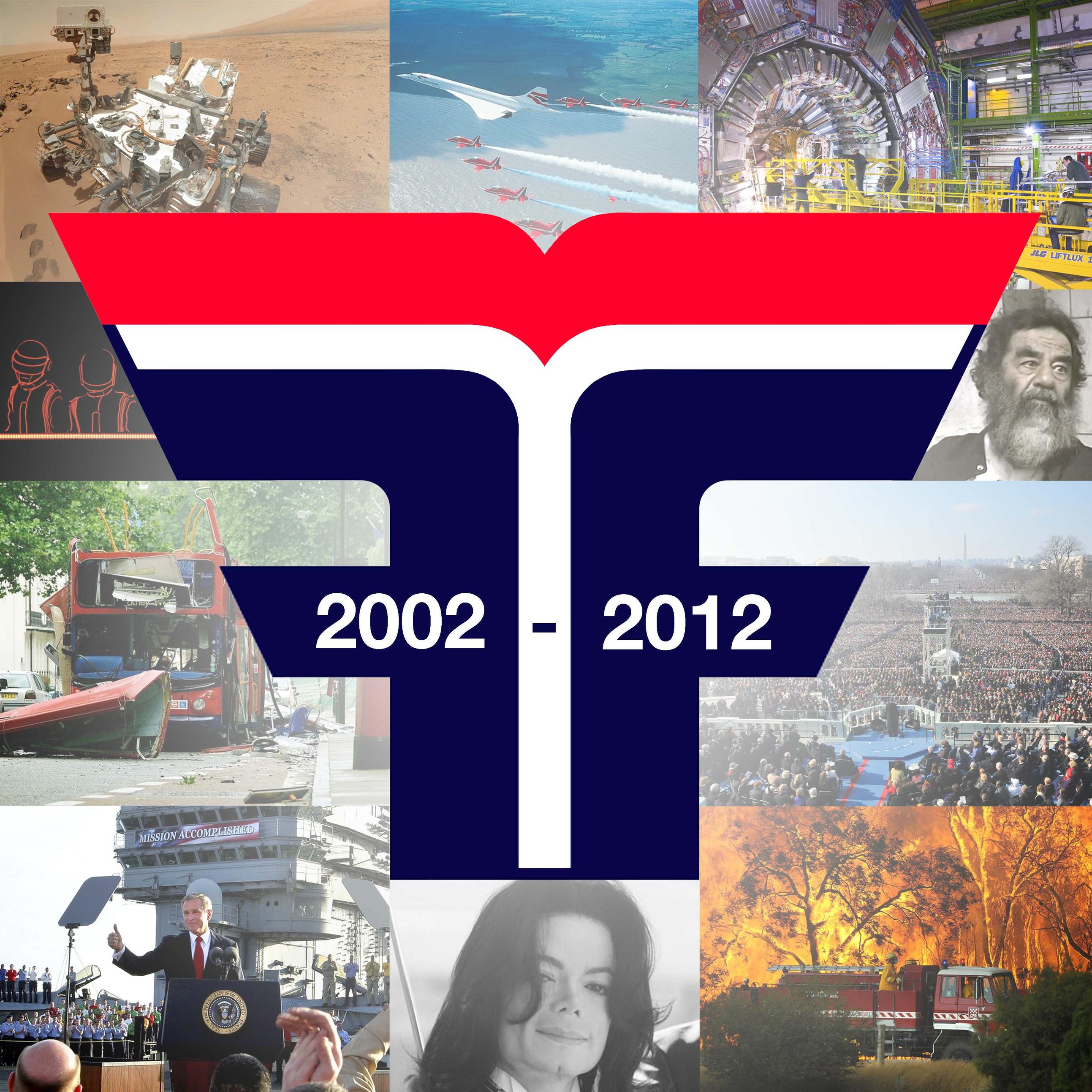 Flight Facilities shared the last mixtapes of their series for the Australian radio Triple J, for the period 2002 to 2012! They describe this mix as a little bit different from the previous ones, as it is "the decade that turned them into what they are now", and call it their dance music bible. Actually, it could become mine too, as it is also the period during which I began to listen to a lot of music, and most of these songs are classics to me. I'm sure it will be the same for many of you!
If you want to learn about their process to make these mixes, visit their blog! In other news, Flight Facilities will release a new song this month! They will tour in Australia in May, and in Europe in July, check out their Facebook page for the dates.
Important to mention, they dedicated this mix to their friend and mentor Ajax, who passed away last month…
Here is the description of this mix:
This is the final installment of the decade mixes. But this time it's a little bit different.
This is the decade that turned us into what we are now. This mix is effectively our condensed dance music bible (believe it or not, there are lots of tunes we couldn't fit in). The mix is done in the same style in which we remember our clubbing experiences. Most notably, The Bang Gang parties every Friday night in Sydney. Those guys were a HUGE part of why we became DJ's in the first place. This mix will, for better or worse, dig up a few dance-floor 'moments' for anyone who took part in the madness.
So many of these songs are classics to us, and probably are to many others too. It's hard to hear these songs without cracking a smile and remembering a great time of irresponsibility.
You won't find too many mixtapes in this style anymore. And certainly not from us. But we had to show what this decade was all about to us, and how it brought us to what we do today.
We're dedicating this mix to our belated friend and mentor, Ajax. He's had more influence on this final chapter than anyone will ever know.
Thanks to everyone who got behind these mixes. It's been a long ride.
2012-2022 Mix coming in 9 years.
NOTE: If you've downloaded the past mixes to your iTunes or Ipod, you'll know that they are broken down into chapters by each song. Well, there are over 80 songs in this mix so breaking it down into 15 second portions was going to be a little ridiculous. So we've broken this one down into chapters by year. Some are longer than others (2005 getting 10 minutes – too many huge tunes in one year!). You'll find the track listing in the 'Lyrics' section of the iTunes info.
–
Don't forget to name those events with the time markers!
This decade's cover art:
i.imgur.com/KEans9z.jpg
If you'd like to know more about these mixes, how they were made and what went into them, visit:
flightfacilities.com/blog/?p=2789
–
Tracklist:
2002
1. Chemical Brothers – Star Guitar
2. Chicken Lips – He Not In
3. Justus Kohncke – 2 After 909
4. Metro Area – Miura
5. Alan Braxe & Fred Falke – Palladium
6. Cassius – The Sound of Violence
2003
7. Tok Tok vs Soffie O – Day Of Mine (Turntablerocker Remix) / Tiga – Burning Down
8. Seelenluft – Manila (Ewan Pearson Remix)
9. DJ T – Freemind
2004
10. Sharam Jay – Feel Nobody
11. Annie – Chewing Gum (Headman Remix)
12. Chromeo – Needy Girl
13. Cut Copy – Saturdays
14. Mylo – Otto's Journey
15. Zoot Woman – Taken It All (Le Knight Club Remix)
16. The Rapture – Sister Saviour (DFA Remix)
2005
17. Les Rythmes Digitales – What's That Sound? (LRD Remix)
18. Mylo – Muscle Car (Tiga Remix)
19. Digitalism – Zdarlight
20. Death From Above 1979 – Sexy Results (MSTRKRFT Edition)
21. Van She – Kelly (Alan Braxe & Fred Falke Remix)
22. Gorillaz – Dare (Soulwax Remix) / Whomadewho – Out The Door (Superdiscount Remix)
23. Freeform Five – No More Conversations (Mylo Remix)
24. The Presets – The Girl and The Sea
25. AC/OT – Acid Is Back / Switch – A Bit Patchy
26. Soulwax – NY Excuse
27. Daft Punk – Technologic / Human After All / On/Off
2006
28. Tiga – Welcome to Planet Sexor // Far From Home
29. Hot Chip – Over & Over (Maurice Fulton Remix)
30. The Rapture – Get Myself Into It (Prince Language Disco Edit)
31. Riot In Belgium – The Acid Never Lies / La Musique
32. Nicky Van She vs Dangerous Dan – Around The World
33. Etienne De Crecy – Fuck
34. I Am Finn – I Love You (Van She Tech Remix)
35. The Futureheads – Worry About It Later (Switch Remix)
36. Tiga – You Gonna Want Me
37. New Young Pony Club – Get Dancey
38. Booka Shade – Night Falls
39. Para One – Dudun Dun
2007
40. DJ Mehdi – Lucky Boy (Outlines Remix)
41. Metric – Monster Hospital (MSTRKRFT Remix)
42. Chemical Brothers – Saturate 
43. Klaxons – Golden Skans (Erol Alkan Ekstra Spektral Remix)
44. Midnight Juggernauts – Shadows
45. Feist – My Moon My Man (Boys Noize Remix)
46. Lifelike – So Electric
47. MGMT – Kids
48. LCD Soundsystem – Get Innocuous (Soulwax Remix)
49. Holy Ghost! – Hold On
50. Justice – D.A.N.C.E
2008
51. Sebastien Tellier – Roche
52. Friendly Fires – Paris (Aeroplane Remix) / Hot Chip – Ready For The Floor
53. Presets – This Boy's In Love
54. DJ-Mehdi – Pocket Piano (Joakim Remix)
55. The Bumblebeez – Rio!
56. PNAU – Baby (Breakbot Remix)
57. Cut Copy – Lights & Music (Boys Noize Happy Birthday Remix) / Hearts On Fire
58. Tiga – Mind Dimension 2 (Soulwax Version)
59. Kim – Party Machini (Tomboy Remix)
60. Whitest Boy Alive – Golden Cage (Fred Falke Remix)
2009
61. Yacht – Psychic City (Classixx Remix)
62. Damn Arms – Destination
63. Phoenix – Lisztomania (Holy Ghost! Remix)
64. Tiga – Love Don't Dance Here Anymore
65. Shazam – Pool Party 2009
66. Bag Raiders – Shooting Stars (Shazam Remix)
67. DJ Mujava – Township Funk (Crazy P Remix)
2010
68. Tensnake – Coma Cat
69. Chemical Brothers – Swoon (Lindstrom & Prins Thomas Remix)
70. Flight Facilities – Crave You feat. Giselle
71. The Swiss – Bubble Bath
72. Chilly Gonzales – Ivory Tower
73. Light Year – His Or Hers
74. Storm Queen – Look Right Through
2011
75. Flight Facilities – Foreign Language feat. Jess
76. Metronomy – Everything Goes My Way
77. Jagwar Ma – Come Save Me
2012
78. Todd Terje – Inspector Norse
79. Miike Snow – The Wave
80. Flight Facilities – With You feat. Grovesnor
81. Van She – Jamaica
82. Flight Facilities – Clair De Lune feat. Christine Hoberg
Comments
comments