Aeroplane – March 2013 Mix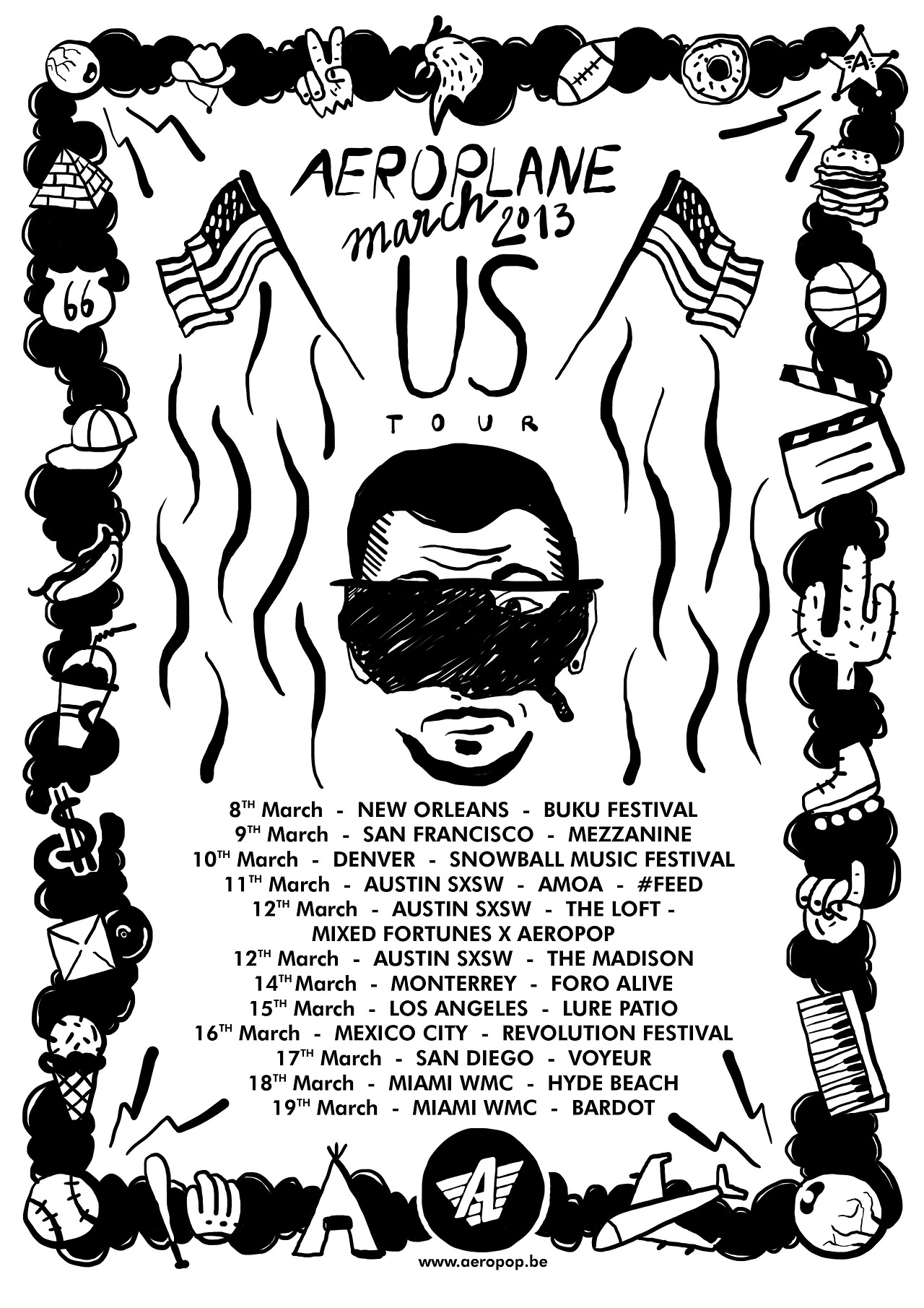 Vito De Luca, aka Aeroplane, uploaded yesterday his March mixtape! This mix features a very good selection of 13 tracks. Vito is starting his US tour today, make sure not to miss him if he comes near you! I saw him playing once, and I can promise it's worth it.
You can check the tour dates here.
Tracklist:
1.Teedra Moses – Be Your Girl ( Kaytranada Extended Edition )
2.Rayko – Take It To The Top
3.Confection – This Time ( It's Personal )
4.Panthera Krause – Summer Breeze
5.Leon Sweet – GTTR
6.Spirit Catcher feat. Mr Renard – Final Call
7.HNQO feat BR – We Do It ( H.O.S.H. Remix )
8.Had & The Ladyboy – Lovin'
9.The Decks Group Allstars – Jackin Givin Thanks
10.Grizzly Beat – Gun Shy ( Lindstrom Remix )
11.Duke Dumont feat. A*M*E – Need U ( 100%) ( Skreamix )
12.Dan Clare – Daydreamin
13.Sky Ferreira – Everything Is Embarrassing ( MK Remix )
Just as I finished writing this post, I came accross this new remix from Vito, for Justin Timberlake. For sure not my favorite from him, but still enjoyable…!
Comments
comments